About Us
Meadow Park Insurance Agency is independently owned and locally operated to provide service on a personal level. We believe that local insurance agencies better serve your protection needs. As your local agent, we will assist you in finding just the right combination of tailored, personalized insurance coverage at an agreeable price.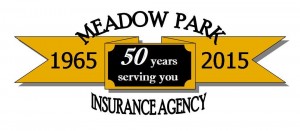 Until moving to Manchester in 2008, Meadow Park Insurance Agency had been in the same Florissant location since being founded in 1965 by Bob Stamp, Nelson Travers and Jack Turner. Art Galvin entered the agency later, then eventually retired to the Lake of the Ozarks. Mr. Travers, Mr. Turner and Mr. Galvin are deceased, while Bob and Dot Stamp are enjoying their retirement. Today, their son, Rob, runs the Manchester office, while their grandson, Kent Stephens, oversees a St. Charles office (314-838-5145) he's taken over from his father, Bruce.
We seek long term relationships with our customers
It's not unusual for our policyholders to become customers for life.
Whether they appreciate the personal service and prompt attention they get or the way complicated insurance issues are explained in plain English, Meadow Park Insurance Agency customers constantly give us high marks for the way their accounts are handled. Perhaps there is no better way for customers to express their satisfaction with the job we do than by referring to us their family members, friends, co-workers and others.
"When we get a referral, it puts us on our toes to provide the best service possible because we never want to lose the level of trust we've developed over the years. We're on the clock, so to speak, to start building that trust in the initial phone call," said Rob Stamp. "As an Independent Insurance Agent, our first allegiance is to the customer. In other words, we're working for you, not for the insurance company."
---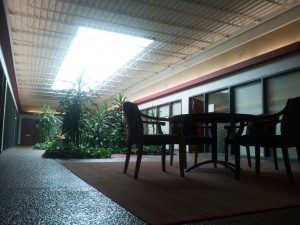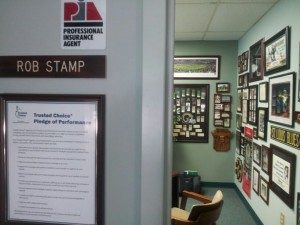 Let's turn the clock back a bit:
Need an insurance quote? Get in touch!
Access quotes from Missouri's most trusted insurance carriers. It's comparison shopping at the click of a mouse.